One of the world's leading journals in GU Oncology
Your kidney cancer research in basic science, translational medicine and clinical medicine is important. And you have a choice when you select a journal in which to publish your results. We invite you to submit your manuscript to Kidney Cancer, now Gold Open Access!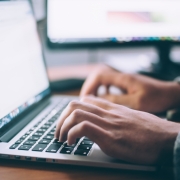 Here are 8 important reasons why:
Focus on AX – the author experience: Practices and procedures designed to make the end-to-end article submission process straightforward, seamless and transparent. And we're here to support you every step of the way.
World class Editorial Board: Guidance by two internationally recognized leaders in the field ensures strict adherence to quality and ethical standards.
Rigorous peer review: Providing insightful and constructive assessments of submitted work – Each submission is overseen by an Associate Editor knowledgeable in the specific subject area, evaluated by one of the Editors-in-Chief, and undergoes blind peer review.
Rapid turnaround times: Expedited timeline for review and from acceptance to publication.
Gold Open Access and compliance with funder mandates: Articles are immediately and permanently openly available online for readers to view, download, share, and reuse. 
Global reach: International in scope (authorship & readership) with increased visibility leading to higher citations.
Discoverable content: Covered by Web of Science and Scopus; PubMed Central expected soon!
Waived Open Access Fee: $500 / €500 fee for Creative Commons CC BY-NC license waived on request in 2023. 
This highly regarded journal is recognized for its excellent review articles, impactful research, important clinical trials coverage and patient advocacy.
In addition to subjects of interest featured in the Aims & Scope, Kidney Cancer is actively seeking contributions on these topics:
Ablative therapies in kidney cancer

Adjuvant

or neoadjuvant 

systemic therapies in early-locally advanced kidney cancer

Advances in molecular phenotyping of kidney cancer

Cytoreductive approaches to metastatic renal cell cancer 

Innovative surgical approaches to kidney cancer

Results of prospective clinical trials (regardless of stage, study phase, or whether results are positive or negative)

Multidimensional biomarkers in kidney cancer

Cancer health disparities and equity in renal cell cancer

Molecular epidemiology of renal cell cancer


New therapeutic agents with unique mechanisms of action

Next generation imaging strategies for kidney cancer

Novel immunotherapeutic approaches in kidney cancer

Surveillance in kidney cancer

Hereditary kidney cancer

Minimal invasive approaches in kidney cancer

Any questions?
Just reach out to Editors-in-Chief at kca@iospress.com 
Primo N. Lara, Jr., MD
University of California Davis, Comprehensive Cancer Center
Sacramento, CA, USA
Peter Mulders, MD, PhD
Radboud UMC
Nijmegen, The Netherlands 
Kidney Cancer partners with the
Kidney Cancer Association